Your Shopping Cart
Welcome

Guest

Your Cart Is Empty
Shop By Category
PROGRAMING TOOLS

CLONING TOOLS

Transponder Key

Key Case Rubber

Locksmith Tools

KEYDIY

REMOTE MASTER

Transponder Chip

House Key Blanks

Lock

CUTTING MACHINE

OTHER PRODUCT

security cameras
ADEL 2168 Function High Security Fingerprint & Keypad Deadbolt Door Lock Trinity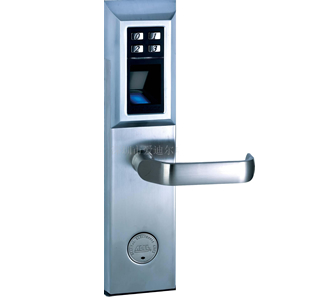 ADEL 2168 Function High Security Fingerprint & Keypad Deadbolt Door Lock Trinity
Product Category : Fingerprint Lock
Item No. : 1096
Product Model : ADEL_2168
Product Weight : 2000 g
Retail Price :

US$352.00

Integral : 352
Buy 2+ for

US$345.00

each
Buy 5+ for

US$339.00

each
Buy 10+ for

US$332.00

each
Description:
Product Description »
Features:
Optical sensor with high resolution (500dpi).
Mortise with five latches, higher security.
Three independent unlocking: Fingerprint PIN/Code or Mechanical Key.
Capacity: Maximum 120 fingerprints in 4 groups.
Allow to erase single fingerprint or group fingerprints.
Fingerprint can be enrolled and erased on the lock directly. No PC Connection is required.
Rotating outside/inside lever can lock deadbolt.
Blue background light, convenient for night use.
"Normal open"Status can be set for meeting or events.
Operated by four AA alkaline batteries, with low voltage alert.
A 9V stand-by battery for emergency.
Antistrike function: When the door is closed, the antistrike latch is pressed against the doorframe, which prevents the door from being opened simply by something like credit card.
Standalone, suitable for office, meeting room, residence etc.
Gear Clutch:
Gear clutch adopts motorization design. It is the core of the mortise in electronic lock.
Stainless steel, with PVD coated surface.
Rotate strength of motor is not used directly, but is enlarged by 10 times with drive of the double-gear.
Power consumption is reduced and life-span of battery is prolonged.
DIN Mortise:
5 latches with alarming function.
Install size matches ANSI.
Suitable for rebated door for its small thickness.
Aplication:
Residence, villa.
Company or government office.
Meeting room, accountant office, storehouse, etc.
This lock have left hand and right hand type , after you make order,please tell us , you need left or need right .
Other Products