Your Shopping Cart
Welcome

Guest

Your Cart Is Empty
Shop By Category
PROGRAMING TOOLS

CLONING TOOLS

Transponder Key

Key Case Rubber

Locksmith Tools

KEYDIY

REMOTE MASTER

Transponder Chip

House Key Blanks

Lock

CUTTING MACHINE

OTHER PRODUCT

security cameras
ADEL 8908 Function High Security Fingerprint & Keypad Deadbolt Door Lock Trinity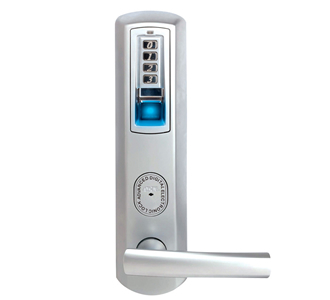 ADEL 8908 Function High Security Fingerprint & Keypad Deadbolt Door Lock Trinity
Product Category : Fingerprint Lock
Item No. : 1097
Product Model : ADEL_8908
Product Weight : 3000 g
Retail Price :

US$489.00

Integral : 489
Buy 2+ for

US$485.00

each
Buy 5+ for

US$479.00

each
Buy 10+ for

US$469.00

each
Description:
ADEL 8908 Function High Security Fingerprint & Keypad Deadbolt Door Lock Trinity
Description:
Features:
l European standard multi-point top-bottom-pole linkage lock core.
l First to pass domestic and foreign fire-proofing tests.
l TI chip from America and special motor from Japan.
l Lifting the handle to open the large square-tongue for lockout, simple and safe.
l Safer locking with the unique indoor safe tongue.
l Low-voltage alarm, easy-to-use and reliable external power socket.
l Best lock for burglarproof doors designed by German masters.
l Used for the doors of villas, luxury apartments and offices, etc.

Technical Parameters:
l Storage capacity: 120 fingerprints.
l Resolution: 500DPI (the highest in the industry), identifying fingerprints of 6-year-old kids.
l Verification and comparison time: <1s.
l False rejection rate (FRR): ≤1%.
l False acceptance rate (FAR):≤0.0001%.
l Finger angle: correct identification at any angle within 360°.
l Light interference: Withstanding direct external light and sunlight.
l Static power consumption: ≤8uA.
l Dynamic power consumption: ≤150mA.
l Power supply: 6VDC, 4×1.5V AA alkaline batteries.
This lock have left hand and right hand type , after you make order,please tell us , you need left or need right .
Other Products